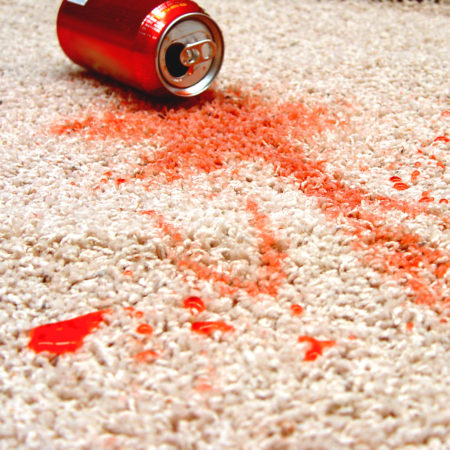 At Heaven's Best , we want your carpet to look its best 365 days of the year. That's why we're sharing these carpet care tips to help you maintain your carpet until our next visit. Following these tips will not only help to keep your carpet looking its best, but it will help to extend the life of your carpet and increase the amount of time between regular, Professional Carpet Cleanings.
Vacuum heavy traffic areas 2 to 3 times a week, and the rest of your carpet once a week. Use an indoor and an outdoor welcome mat to reduce the amount of dirt that enters your home.

Use Heaven's Best Spot Remover "Ask for it… it's FREE", to treat spots and spills. If it's not handy, you can make your own spot removing product by mixing 1/4 teaspoon bleach-free liquid detergent with 1 cup cold water, or go to The Heaven's Spot Cleaning Guide.

Re-apply stain-resistant protector to your carpet regularly and after cleanings; the original protection naturally wears down over time.

To prevent permanent damage when a stain or spot occurs, act immediately with a spot removal plan. Remember, stain-resistant does not mean stain-proof.

Test spot removal products for colorfastness – before you use them. This is best accomplished in an inconspicuous area.

Test area rugs for color fastness before placing them over your carpet. Some rugs may bleed their colors.

Vacuum under area rugs periodically. This removes any loose dirt that may be trapped between the rug and your carpet.

Leave the protective blocks in place for a couple days after a carpet cleaning. This helps to avoid any color transfer from your furniture to the floor.

Clean your furniture and your carpet at the same time. A professional cleaning gets rid of the everyday dirt and soil.

Make sure to use a protectant finishing spray such as "Scotch Guard" to keep your carpet and upholstery looking cleaner for a much longer period of time after each professional cleaning. We can provide this service for you.
Heaven's Best Carpet Cleaning offers all of these great services: Carpet Repairs, High Heat Extraction, Carpet Cleaning, Upholstery Cleaning, Mattress Cleaning, Area Rug Cleaning, Tile and Grout Cleaning, Pet Stains and Odors, Odor Control, Leather Cleaning, Disinfectants, Carpet and Upholstery Protectors, Floor Waxing, Polishing and Cleaning, Environmentally Friendly Green Cleaning Options and Furniture Cleaning. Heaven's Best Carpet Cleaning is happy to provide our Carpet, Upholstery and Area Rug Cleaning Services to all of Greater Anna Maria Island, Bradenton, Ellenton, Lakewood Ranch, Longboat Key, Palmetto, Parrish, Sarasota, Siesta Key, St Petersburg.